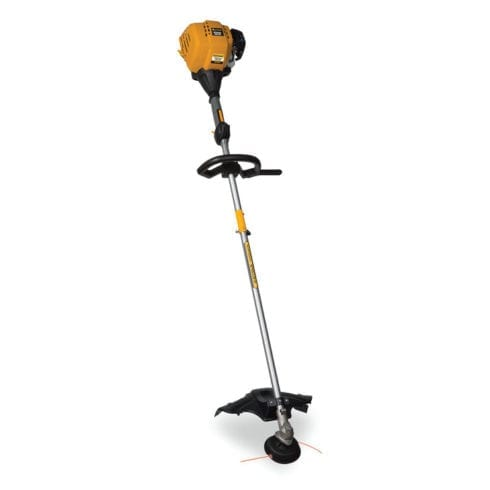 Cub Cadet BC490 Gas Trimmer/Brushcutter
The Best All Round String Trimmer
The Cub Cadet BC490 is an entry-level gas weed eater that runs on a 25cc 4-stroke motor. The straight shaft is constructed of steel and delivers more power at lower RPMs than a 2-stroke engine. It can switch attachments to increase the unit's capability. The 25 cc motor keeps the weed wacker light - weighing in at 17 pounds - while delivering plenty of power.
The full crank engine features dual bearings, one at each end of the crankshaft. This creates a better-balanced crankshaft, increasing the motor life to 2.5 times of its curved shaft counterparts. In addition, the BC490 uses a standard 0.095" diameter trimmer line and feeds using a high-capacity bump system to advance the string during operation.
The BC490 is an exceptional gas weed eater and trimmer, equipped with a powerful yet lightweight motor and an easy-to-feed bump release. You can easily switch out attachments to tackle all your yard work with a single unit.
Honda HHT35SUKAT Straight Shaft Gas String Trimmer
The Reliable Big-Brand Trimmer
Honda is known for its high-quality, reliable small engines, and this gas weed eater doesn't disappoint! The easy-to-start GX35 cc 4-stroke engine fires up quickly and provides excellent power while running on straight, unleaded fuel. The specially designed clutch housing has an advanced anti-vibration system to help minimize user fatigue. Equipped with a 17" Kwik Loader two-line head, the Ultra Quiet® line significantly reduces the trimmer's noise level.
The handlebar grip offers the user precise control no matter if you use the bump feed trimmer or 10" saw blade. A unique 360-degree inclinable 4-cycle motor allows you to use and store the trimmer in any position. It's one of the best gas weed eaters around.
The Honda HHT35SUKAT is a professional 4-cycle model designed to fit a range of needs, from regular grass trimming to clearing heavy brush. Its renowned Honda technology provides a powerful, dependable piece of equipment that's well-built, ergonomic, and easy to use. That makes it one of the best gas weed eaters around.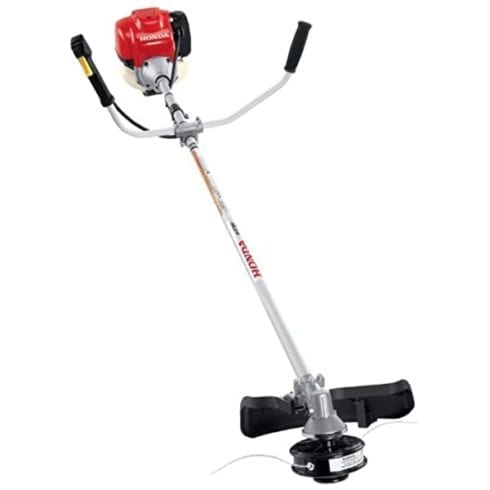 Pros
● Honda quick start system
● Greater fuel tank capacity
● Bike handle design
● 360° inclinable motor
● Included brush cutter blade
● 4 stroke fuel system for fuel efficiency
Cons
● Priced higher than other trimmers on this list
Key Specs
Engine Cycles
35cc, 4-cycle
Maximum Cutting Diameter
17"
Fuel Tank Capacity
21.4 fl oz
---
Post time: Jun-01-2022