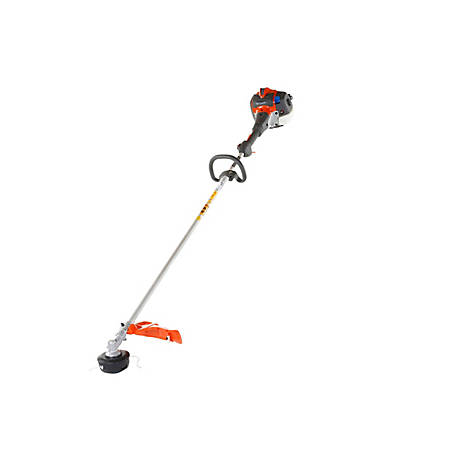 Husqvarna's 525L trimmer houses a 25.4cc, 2-cycle motor equipped with X-Torq® technology. This technology reduces fuel consumption up to 20% and exhaust emissions up to 60%. It comes with professional-grade components, intuitive control placement of the choke and air purge, and a low-weight 7-spline solid shaft. These features make this Husqvarna power tool perfect for residential or commercial use.
SmartStart® technology ensures the Husqvarna weed eater turns on quickly with minimal effort. With a LowVib design, the 525L has rubber insulation in the handle and vibration dampeners in the chassis, delivering the lowest vibration levels in its class. The two-line bump feed system has an incredible cutting width of 18" to make quick work of commercial jobs or large yards.
The Husqvarna 525L gas-powered trimmer offers commercial-grade components at an affordable price for residential use. This weed eater is an incredibly light tool to use and has the lowest vibration in its class while boasting a 25cc motor and 18" width.
Pros
● Weighs under 10 pounds
● Patented X-Torq Husqvarna engine
● Auto-return stop switch
● Heavy-duty head with quick line feed
● Extendable warranty
Cons
● User reviews mention problems with the starter pull cord not engaging
Key Specs
Engine Cycles
25.4cc, 2-cycle
Maximum Cutting Diameter
18"
Fuel Tank Capacity
17.25 fl oz
Echo SRM-225 2-Stroke Cycle Straight Shaft Trimmer
The Best Trimmer for Professionals
Designed for either residential or commercial use, the Echo SRM-225 has a 21.2cc professional-grade 2-stroke motor. The 59-inch shaft allows for impressive reach under shrubs and equipment for a perfectly manicured lawn. The low-vibration design reduces fatigue so that you can work longer, with ergonomically designed cushioned front and rear handles.
Echo's i-30TM starting system reduces starting effort by 30%. The Speed-Feed® technology refills the dual string bump feed system in seconds without a tool. Backed by a 5-year warranty for residential use and a 2-year warranty for commercial application (the best warranty on the list), rest-assured the SRM-225 weed eater will do the job well time after time.
The commercial-grade motor provides consistent performance that outperforms similarly priced trimmers. The SRM-225 weed eater is optimized for comfort and ease of use. If you want to achieve perfect edges along your lawn and flower beds, this is the best weed eater for you.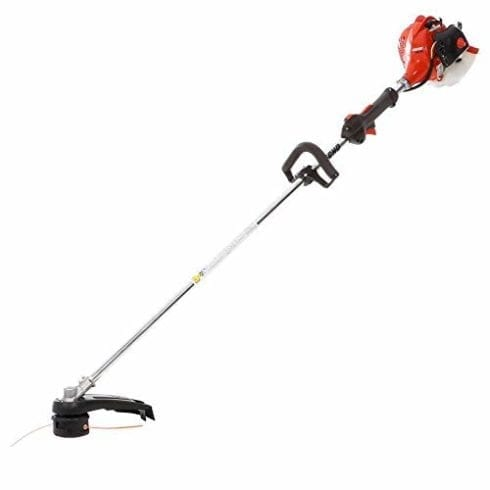 Pros
● Reduced effort starting system
● Translucent fuel tank
● Anti-vibration handle
● Speed-Feed® refills line in seconds without tools
● 5-year limited consumer warranty/2 year commercial
Cons
● Tends to leak oil
Key Specs
Engine Cycles
21.2cc, 2-cycle
Maximum Cutting Diameter
17"
Fuel Tank Capacity
14.2 fl oz
---
Post time: Jun-01-2022