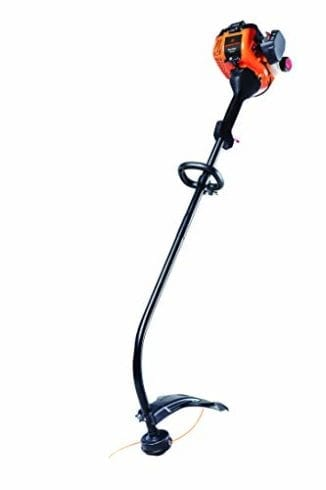 Remington RM25C Curved Shaft Gas String
The Best for Small Yards
The Remington RM25C is one of the most economical gas weed eaters on our list, making it one of the best models for smaller yards. Its quick-start technology takes the headache out of starting the 25cc, 2-stroke gas weed eater, and the curved shaft design makes the trimmer feel more comfortably balanced when you're using it, reducing fatigue.
The double-line bump system feeds new string with a simple tap on the ground. It effortlessly feeds 0.095" of string to keep you working without hesitation. The 16" swath trims more area in less time than weed eaters with a single line or narrower width.
The Remington RM25C is a fantastic trimmer for homeowners with a smaller yard and tight budget. Even though it costs less, the model doesn't skimp on features or power, getting the job done quickly. This is the best gas weed eater if you're looking for a more economical model.
Pros
● Easy pull start
● Dual line bump head
● Ergonomic curved shaft design
● Lightweight 2-stroke engine
● Backed by 2-year limited warranty
Cons
● Considered difficult to start by some users
Key Specs
Engine Cycles
25cc, 2-cycle
Maximum Cutting Diameter
16"
Fuel Tank Capacity
10 fl oz
Husqvarna 129L Cutting Path Gas String Trimmer
Lightweight and Powerful
The best gas weed eater shouldn't be a chore to use. Designed with ease of use in mind, the Husqvarna 129L features a powerful, professional-quality 2-stroke at an affordable price. It's one of the lightest weed eaters on the market, weighing in at less than 11 pounds. The straight shaft allows for the best reach and improved crankshaft durability.
The Husqvarna 27cc motor features a SmartStart system, ensuring the trimmer starts quickly with minimal effort. The convenient stop switch simplifies the auto-return to the on position. The intuitive choke and air purge controls are easy to use.
The heavy-duty T25 trimmer head from Husqvarna is designed for easy line reloading, dispensing dual lines through the bump feed system.
The 129L gives homeowners the chance to use this Husqvarna professional motor on a lightweight, consumer-grade model. You'll power through yardwork with less fatigue using this gas weed eater model, allowing you to work faster and smarter.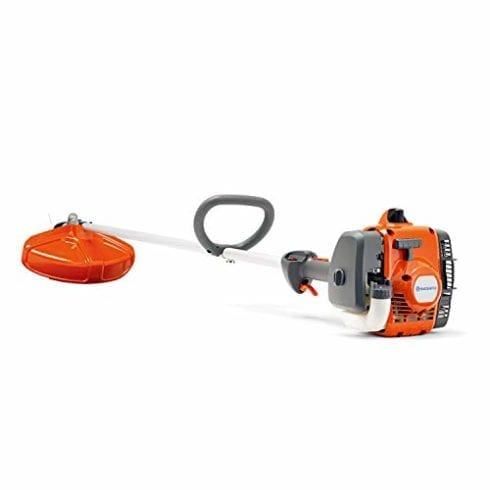 Pros
● Weighs less than 11 pounds
● SmartStart technology
● Automatic stop return switch
● Translucent fuel tank
● Heavy-duty T25 head
Cons
● Fuel reservoir is on the small side
Key Specs
Engine Cycles
25cc, 2-cycle
Maximum Cutting Diameter
16"
Fuel Tank Capacity
10 fl oz
---
Post time: Jun-01-2022