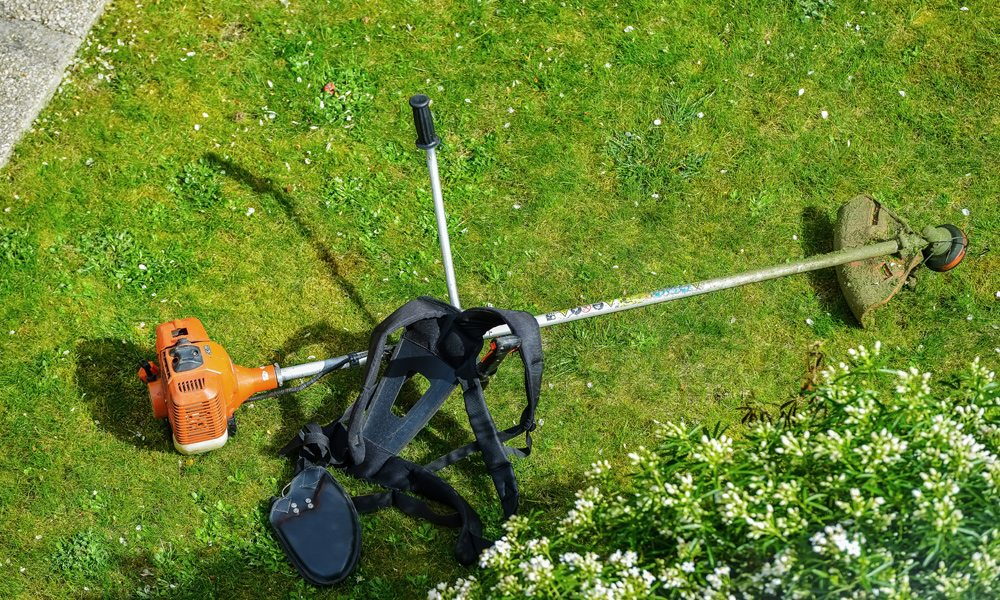 Having a good string trimmer in your landscaping arsenal is the key to maintaining a neat, well-manicured lawn. But with so many different power sources available – battery-operated, corded, and gasoline-powered engines – it can seem overwhelming trying to choose which model is the best string trimmer for you. But a gas-powered weed eater is undoubtedly a better option for homeowners with a sizeable yard than their battery-operated or corded counterparts.
The best gas string trimmers on the market are durable, heavy-duty pieces of equipment that can trim more grass in less time. Unlike other weed eaters, their gasoline engines are strong enough to power through thick, tough grass and maybe even small brush.
Since they are more powerful, the best gas trimmers typically have a longer life than battery-operated or corded string trimmers.
There are some drawbacks to owning a gas string trimmer over one of the other power sources. They're loud and emit noxious exhaust fumes, making them a less environmentally conscious choice. They're also considerably more cumbersome to use, especially when carrying them around a large yard.
However, on the flip side, you're not tethered to an extension cord as you are with a corded trimmer. Or you're not sidelined, waiting for a battery to recharge every hour or so. Its exemplary performance and dependability overshadow the disadvantages of purchasing a gas string trimmer. Battery-powered and corded weed eater models can't hold a candle to these powerhouses.
Buying a gas string trimmer can seem like an overwhelming task, but we've combed through the market and weighed the pros and cons to compile a buying guide with our top 10 best gas trimmers.
View the Best Gas String Trimmer, Below.
Cub Cadet BC490 Gas Trimmer/Brushcutter
Honda HHT35SUKAT Straight Shaft Gas String Trimmer
Remington RM25C Curved Shaft Gas String
Husqvarna 129L Cutting Path Gas String Trimmer
RYOBI RY253SS Straight Gas Shaft String Trimmer
Cub Cadet BC280 Straight Shaft Gas Trimmer/Brushcutter
Husqvarna 525L Straight Shaft String Trimmer
Echo SRM-225 2-Stroke Cycle Straight Shaft Trimmer
Troy-Bilt TB304H Trimmer with Attachment Capabilities
Craftsman WS205 Powered String Trimmer
---
Post time: Jun-01-2022