Plastic Baling Wire for RDF
Size
Line length
Product Detail
Product Tags
RDF, or Refuse Derived Fuel, uses a technology that produces energy from waste that is unsuitable for traditional recycling. Recognising the need for a baling wire that is suitable for RDF, we developed the product which is suitable for baling waste for incineration purposes.
When baling and strapping solid waste for incineration, the traditional steel baling wire must be removed before the burning process begins. This is labour intensive and costly.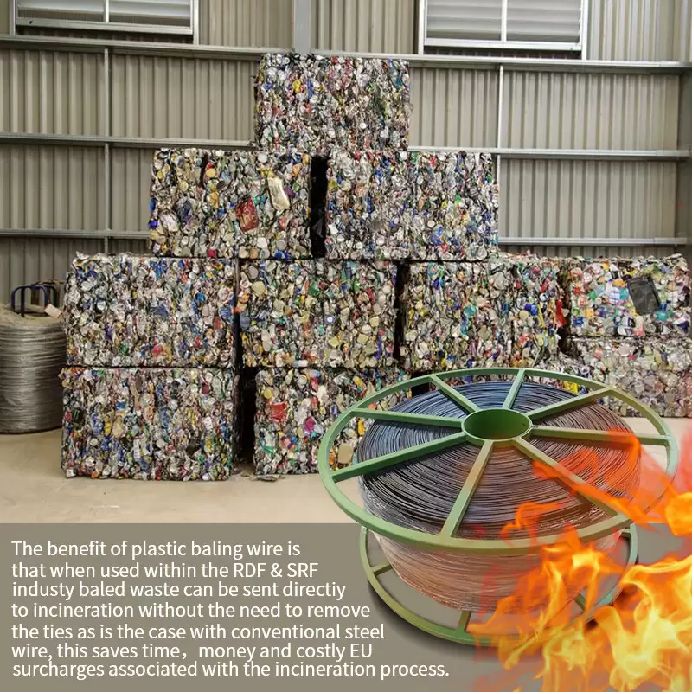 Our new JUDIN Plastic Wire exclusively established and manufactured by Judin can be burnt during the incineration process providing a calorific value.
Bales can be loaded in to furnaces fully wrapped without intervention which will significantly save time and money by improving the processing system.
Therefore when fitted to the RDF/SRF Baler with the proprietary feed frames (which are available to order) the handling and labour savings taken to exchange Reels is significantly reduced, which is a benefit to the operatives.
Size :

4mm x 4mm

Material:

PET

Weight per meter:

0.018 kg

Dimension of Roll:

φ 330 x 250mm

Tensile break on one length :

5000 N

Tensile break at the circle with knot :

4800 N

Elongation at break on one length:

0.15

Elongation at break with knot :

0.09

Model:

S

M

L

Net Weight:

10KGS

40KGS

235KGS

Length per coil:

560 m

2220 m

13000 m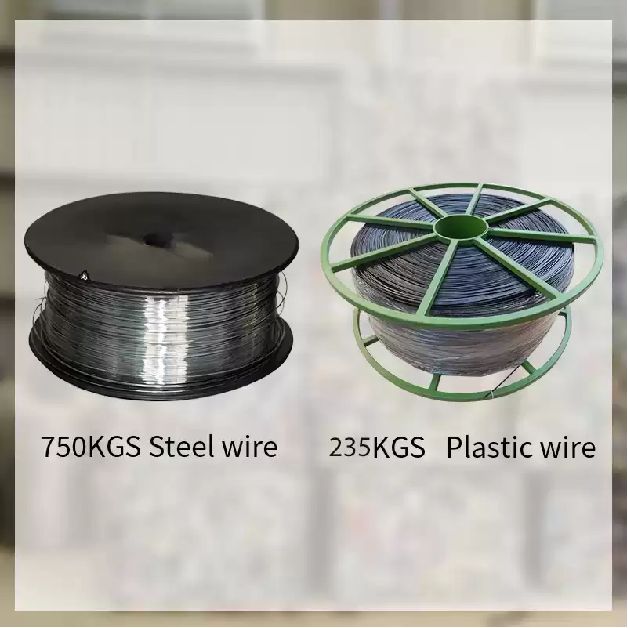 Each Reel will typically produce 120 bales (based on bale sizes of 1.2m X 1m X 1m) and will save significant amounts of time for the operatives. The Judin Plastic Wire has a breaking strain equivalent to low tensile steel wire and is stable/robust in use.
The use of JUDIN Plastic Wire negates the penalties now being levied by the majority of EU incinerators to retrieve steel wire from their furnace, thus far producing cost savings.
Clients using JUDIN Plastic Wire will open further locations/opportunities to process their material.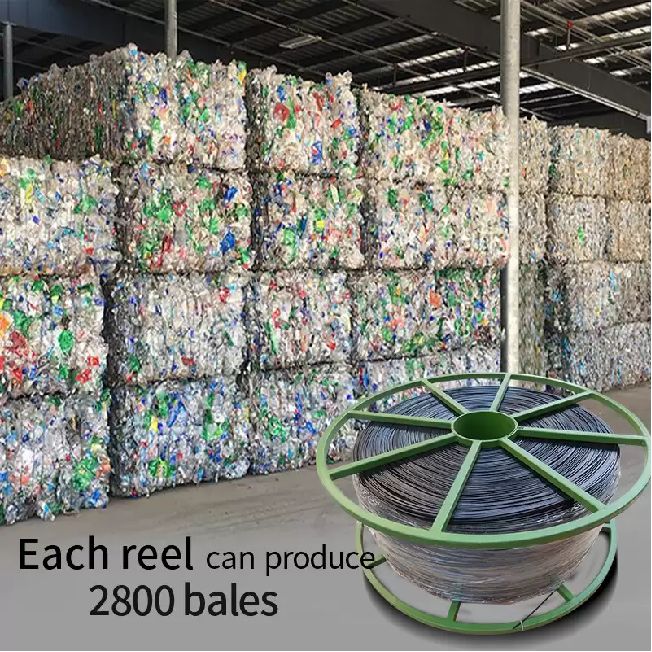 ---
Previous:
Heavy duty Nylon Building Line
---
Write your message here and send it to us